Frontmen Studio is a Belgrade based company established in 2009. Our core business is the creation of graphics and designing products for online industry.
Founders of Frontmen Studio have different backgrounds and over 10 years of experience in illustration, motion graphics, cg animation, modeling, 2d animation,
art direction, design, advertising, product design, creative writing, gaming and journalism.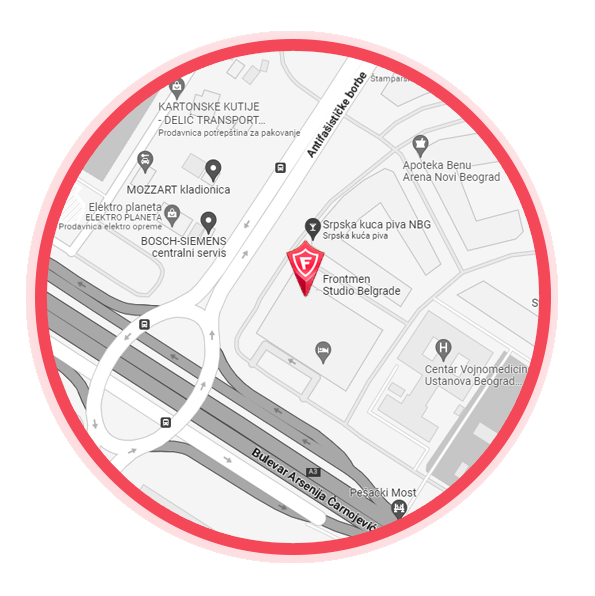 OUR OFFICES ARE LOCATED IN THE CENTER
OF THE BUSINESS DISTRICT OF BELGRADE:
FRONTMEN STUDIO LLC
BOULEVARD ARSENIJA CARNOJEVICA 54A
RS-11070 BELGRADE, SERBIA.
PHONE: +381 11 21 35 728
FAX: +381 11 31 13 094
E-MAIL: office@frontmenstudio.com
VAT: 106683779
REGISTRATION NUMBER: 20659041